Khadidiatou Ndiaye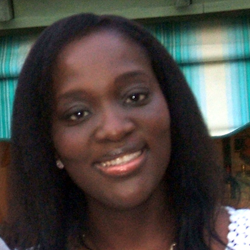 Khadidiatou Ndiaye
M.A., Ph.D.
Teaching Assistant Professor, Department of Prevention and Community Health
---
Contact:
Dr. Khadidiatou Ndiaye is a Teaching Assistant Professor in the Department of Prevention and Community Health, Milken Institute School of Public Health. Her research centers on culture, global health, and behavior change communication. Dr. Ndiaye explores how culture impacts the fundamental understanding of health as well as individuals' and communities' behaviors and risk for poor health.
Dr. Ndiaye's research focuses on highlighting the unique health experiences of communities in sub-Saharan Africa and their implications for understanding health risk factors but designing contextually appropriate interventions. This work has contributed to the knowledge of how sub-Saharan African communities conceptualize health and the implications for the public health field. This line of work contributes to understanding key differences among groups and provides the framework for successfully engaging these populations.