Tamara Henry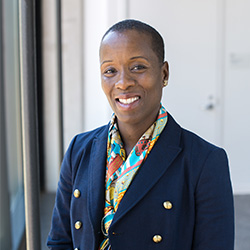 Tamara Henry
Ed.D.
Adjunct Professor, Department of Prevention and Community Health
---
Contact:
Office Phone:
202-994-3570
950 New Hampshire Avenue, NW, Floor 3
Washington DC 20037
Dr. Henry has expertise on CSWD's activities in the Caribbean region and with high-risk populations. She is an Adjunct Professor in the Department of Prevention and Community Health, Milken Institute School of Public Health, and a public health educator focusing on social determinants. Dr. Henry has worked abroad in her native country of Jamaica and in South Africa, conducting HIV/AIDS prevention education efforts, and at the District of Columbia Department of Health and New Jersey Department of Health and Senior Services, where she focused on health issues that affect marginalized populations. Her research interests include HIV/AIDS, human sexuality, health promotion and disease prevention, as well as risk and protective factors in minority adolescents.